Welcome to the A to Z blogging challenge! My theme is
Doctor Who
because its the topic my kids voted we do together. We're sticking with people, places, creatures, and episodes from the newer series starting with Christopher Eccleston's (#9) simply because we haven't watched all the Classics...yet.
You can find the list of other participants
HERE
. I'm #149.
Kissing
--There's lots of great kissing scenes in Doctor Who. Enjoy!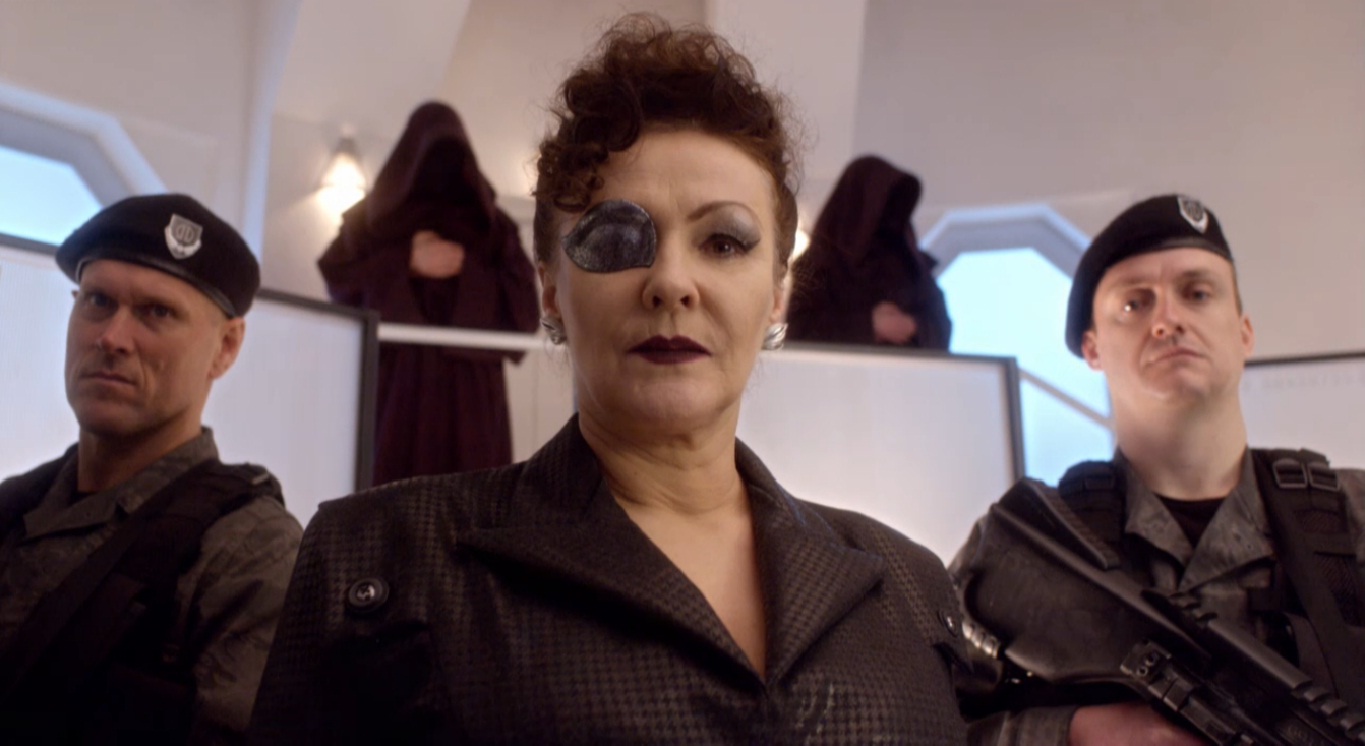 Madame Kovarian
--She's one of those bad guys you love to hate. Deliciously devious. Even though we never fully understand why she decides it's her job, she works with the Silence to kill the Doctor so he never "destroys the universe". She wore an "eye-drive" that allowed her to remember her interactions with the Silence.
She's responsible for kidnapping
Amy Pond
in order to steal her baby.
Kahler-Tek
--This cyborg presented one of the saddest stories in the Whoverse. He volunteered as a subject for experiments to create a weapon to help end the war on his home planet. They put an end to the war in a week, but then Kahler-Tek was damaged and refused to shut himself down when ordered to. He began hunting down the scientists who experimented on him and ended up on Earth in the old West. The Doctor helped him find a purpose once again.
What's your favorite Doctor Who kiss and why?