From Goodreads: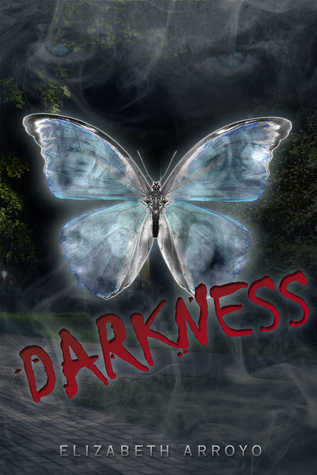 Seventeen-year-old Carly Lopez suffers from post-traumatic stress, though the "post" part technically doesn't apply…not when the killer is still out there.
As the only survivor of the killing spree that left four dead girls in its wake, Carly fails to unearth her buried memories of that day and is consumed with guilt. After a year of silence, the killer is back, and Carly will stop at nothing to catch him.
With each new death, Carly's reality shatters, propelling her deeper into the darkness where the dead haunt her—but where the truth lies. Her only firm grasp of reality is Hunter Jackson, whose mysterious overprotectiveness of Carly forces her to doubt the reason behind her guilt.
But Hunter has a secret.
And when Carly discovers a horrible truth, she questions her involvement in the murders. Was she directly responsible? Did she help the killer? Carly soon learns that finding answers may mean risking more than just her sanity.
My Take:
Holy. Cow. First, my reader (my brain not my device) has been faulty all year. There is a "stack" of books on my kindle waiting for me, but every time I tried to sit down and read I just couldn't. After revisiting some of my favorite novels, I decided to give the stack another try. This was at the top.
I wasn't sure what I expected, but I couldn't put this book down. I started it Tuesday afternoon and grudgingly put it away to sleep. It was the first thing I thought of in the morning, but I made myself play mom and go to the gym first. Then I rushed home to finish it
before
showering. Good thing no one was home. :)
Carly broke my heart. This is going to sound weird to anyone who is NOT a writer, but her problems with reality intruding into real life are so close to how out of control I feel with my own imagination. (Please don't lock me up!) Luckily my dreams don't involve dead girls and scary tall men hovering around to claim their prize.
Hunter is the perfect bad boy/good guy/hero hunk. I guessed his secret fairly early (I read a lot of suspense novels!) but it didn't harm my enjoyment of the read. There were plenty other things waiting to twist around and slap me in the face. And Hunter is dreamy!
Arroyo has grown as a writer. I've also read one of her first books
The Second Sign.
I enjoyed it, but there were times I felt confused by a change in tone/style that threw me out of the story. This book didn't have that problem. The flow was great, the book well edited and easy to get carried away in. It could be this was just more my style, but...Loved it!
I give Darkness by E. Arroyo a solid 4.5 and highly recommend it if you like mind games and on the edge of your seat concern for the characters.
1-5 scale and what it means:
1: I couldn't even finish it / just plain bad
2: I hope I didn't pay for this / disappointing
3: I didn't hate it, but it was still missing something / forgettable but inoffensive
3.5: On the line between good and ok / like, not love
4: Solid mind candy / worth reading
4.5: So very close to perfection! / must read
5: I could not put it down and I'm still thinking about it! / a true treasure